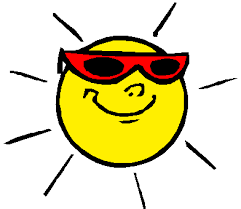 Welcome to Summer 2010.  Today is June 21st.  The first day of summer.  Where I am now its raining, foggy and a little cold.  And its Monday, so it does feel like the longest day of the year!  Ha, only kidding. 
However, I love the first day of summer.  I love the longer days and sitting out on the patio, and barbecuing and everything else that goes with summer.  Ok, I don't like the bugs, but unless you're an entomologist, who does.  What are you doing this summer.  There is so much happening in Newfoundland and Labrador this summer, I don't think there will be one boring moment.
Cupids 400 is a year long celebration with something for everyone.  Festivals and concerts are happening across the province, A Time in Pigeon Inlet returns this summer.  Plus there's all the free stuff to do in Newfoundland.  I hiked Mad Rock again this past weekend, and I loved it.  Keep in mind there are walking trails and hiking trails all across the island with spectacular views.  Take advantage – it's free!
Get out and explore this great island.  One of the things I didn't get to do last year was the Cape St. Mary's Bird Sanctuary, so that's on the list this year, as well as bunch of other events.
Enjoy – Summer is extremely short and sweet in Newfoundland and Labrador.
Darlene