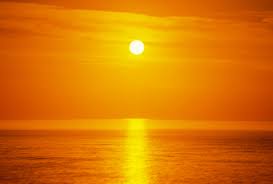 It's a moment that I'm after, a fleeting moment, but not a frozen moment.
Andrew Wyeth
And with that quote from Andrew Wyeth, I realize the end of summer is just around the corner, and before I know it, there will be more frozen moments in my day than warm ones.  But that's a part of life when you live in the North.   Although it is August, already I have to put on a long sleeve fleece to barbecue in the evenings.   And as I read about heat waves in other parts of the country and in the United States, I can't help but wonder how it came to pass us by.  I have had the fan on in my house three times this year. 
However, as sad as I am, realizing that while I was waiting for Summer and the warm weather, the summer months has passed by.  How was your summer?  Did you do anything memorable?  I recently heard that the older you get, the faster time flies.  That makes me really old I guess… Summer flew by really fast.
Enjoy
Darlene