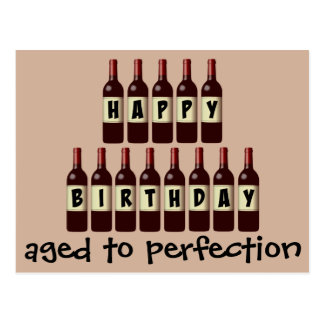 Today is my birthday, and I don't mind telling you I turn 55 years old today.  I'm ringing in the occasion by doing something for the first time, and pushing myself a little.  And it doesn't involve wine.  Not to say there won't be wine afterwards, because there will be.  I am running 16 kms in the Tely 10 Race in St. John's Newfoundland.
My friend Beth and I have been training for 11 months and there are about 10 of us in my running group headed to Newfoundland later today.  This is a push for me.  I've done 12 kms a few times, but doing 16 kms will be a real achievement.   Definitely  one of the things on my bucket list.
Which got me to thinking about my other bucket list, wines that I would love to try in my life time.
#1 for me on my bucket list would be a bottle of Chateau Lafite Rothschild, a Bordeaux from the Paullac region of France, and since 1855 has been considered the #1 vineyard in France.  Rated at first for the 1855 Paris Exposition, it has never slipped from its first place position.  The wine is mostly Cabernet Sauvignon with small amount of Merlot (5% – 20%) and 1% Petite Verdot.
One day I would love to do a wine tour in France, and I would love to visit the grounds of this noble winery.  Bottles start around the $500 and go up, and the average runs about $1500, so it is definitely a bucket list item.  They sell  one here in Nova Scotia for $1000, and who knows, maybe one day.
I do have this one in my wine rack, waiting for a special occasion.  It's a collaboration between Dr. Rupert Anton and the Baron Edmond Rothschild and it's a Bordeaux style blend of wine featuring Cabernet Sauvignon as the dominant wine and some Merlot.  It was a very special limited release here in Nova Scotia, and I nabbed a bottle.
Another wine that is on the bucket list is a dessert wine from Chateau D'Yquem.  (pronounced D-Kam!)  It's a little pricey, our NSLC carries 3 and they range in price from $600 a bottle to $1100 a bottle, definitely a special occasion wine.  Chateau D'yquem doesn't produce every year, and since 1959 only 33 vintages have left the vineyard.  This dessert wine, which I have no doubt is fabulous, would be rich, and I understand has lovely honeysuckle and apricot flavors.
Since that is not probably going to happen for this birthday, this would be my second pick for a rich dessert wine…
A bottle of 2000 Chateau Coutet is available at our local liquor store and comes in at $66 a bottle.  And this one I have tried and it is fabulous with a Capital F!  This is luscious and rich on the palate, with gorgeous flavors of marmalade and gingerbread.  Ladies, this is better than chocolate.  I was never a big dessert eater, but when dessert tastes like this, I'm in.
But if I'm going to treat myself to a birthday wine, it will probably be this one..
The Beringer Cabernet Sauvignon is $35 which makes it in a nice price range for me to treat myself.  And I do love the spicy dark fruit and hints of oak.  I do love BBQ steak and BBQ ribs and this one pairs well with both foods.
And if I were to be completely honest, this is still one of the best deals at our liquor store and I do love this wine, and it would be perfectly fine for a birthday gift…
In all its $15 glory, I still feel this 7-year aged Tempranillo is the best deal around for value.  It's a great wine at an affordable price, and it tastes very very good.  It's smooth on the palate and has beautiful cherry flavors.  It's very food friendly and everyone that I get to try it, loves it.  Tasting the wine, you will forget it is $15 a bottle.  It's a staple in my wine rack.
I am happy to share my birthday with Prince George, actors Danny Glover and David Spade, and fashion designer Oscar de la Renta just to name a few.  It falls on a Saturday this year, but sadly I will be refraining from the wine tonight as I have to be in fine form to run 16 kms Sunday morning.  I will share pictures
Till next week, Cheers
Darlene