After an unusually warm September, where temperatures here hit the high 20's and low 30's in the last week of September, the cooler temperatures have finally settled in.  I love this time of year.
Nova Scotia is beautiful in the Fall.  The colors are bright and vibrant, there are lots of farm fresh apples and vegetables, and it's comfort food time.  Each year around this time, I usually do a wine blog on my favorite wine and comfort foods.   And one of my favorite comfort foods is one that I only tend to have when my mom is around.
Chicken pot pie is the epitome of comfort food.  Delicious chicken and vegetables in a creamy gravy broth with fluffy pastry.  What's not to love.  One of my favorite wines for chicken pot pie is one of my mom's favorites.  Chardonnay.
Love it or leave it, Chardonnay is the most planted white grape variety in the world for a reason… it's delicious and very food friendly.  This Cloudy Bay Chardonnay originates out of New Zealand, which is not an area widely known for its Chardonnay.  Mostly what you hear coming out of New Zealand for a white wine is Sauvignon Blanc.  The warm weather of the area as well as being 100% fermented in French oak, brings out some unique flavors in the Chardonnay including cashew nut, lemon and nectarine.  I found this wine to be super interesting and complex.
My sister Jackie, who rarely cooks, and doesn't like to cook,  makes two things extremely well.  Scalloped potatoes and meatloaf.   Meatloaf, and any other comfort food that contains ground beef is fairly easy to pair.  If you are a white wine drinker, a Chardonnay suits perfectly, but if you're like me and love those big reds, this is the time to crack one open.  A Shiraz would be a great wine for meatloaf, as well as Cabernet Sauvignon and Syrah, but I'm going to feature a Malbec.  
Malbec, once one of the popular grapes grown in Bordeaux France, is now the star of the Argentinian wine community.  It has found a great home in Argentina, and this one has been one of the best I have tried recently.  It is so delicious, and I'm guessing it's because the grapes were grown in the mountains of Mendoza.  This winery was started in 1998 and they are making impressive wine.  Give this Malbec a try before it's all gone.
I don't know why but my crock pot gets more use in the winter than in the Summer.  I think because in the Summer I like to cook outdoors.  Roasts, stews, soups and of course Chili, are some of my favorite dishes through the cold winter months. When I think Chili, I think Merlot.  When you think Merlot, you're probably not thinking Italy.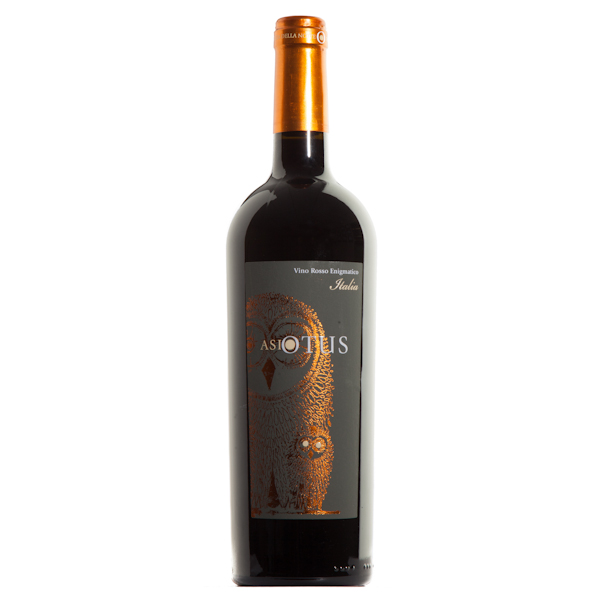 This wine is a blend, featuring Merlot, Cabernet Sauvignon and Syrah.  The berry and plum flavors of this wine with hints of spice from the Syrah, will pair wonderfully with the tomato flavors of a chili.  Take my word for it, and give it a try.  At only $18 a bottle, you have nothing to lose.  This is a wonderful wine and I think I will pick up a bottle for the weekend.
I want to write one quick note out of respect for the people in the Napa Valley region, and all of California.
The world is holding their breath and our hearts are breaking as the news of wildfires continue to rage through Northern California, encompassing parts of the Napa Valley.  My heart and prayers go out to the families and friends of the 51 lives this horrific tragedy has claimed.  This fire is so devastating it is burning the area of a football field every 3 seconds.   The world is praying for the safety of everyone and everything that lives in Northern California.
And that's it for this week.  Today and tomorrow I am taking the final steps to becoming a certified French Wine Scholar.  I"ll tell you about it next week
Till next week, Cheers
Darlene