Well, another Halloween is just around the corner.  I live in an apartment building and we don't get trick or treaters, so I guess it's wine on the menu for that evening.  I have tried a few  new wines lately and some are scary good.  (Warning… there could be Halloween puns throughout the blog)
I couldn't resist.   I didn't set out this morning to write about some recent finds that all came in under $20, but I love sharing yummy wines that are great values.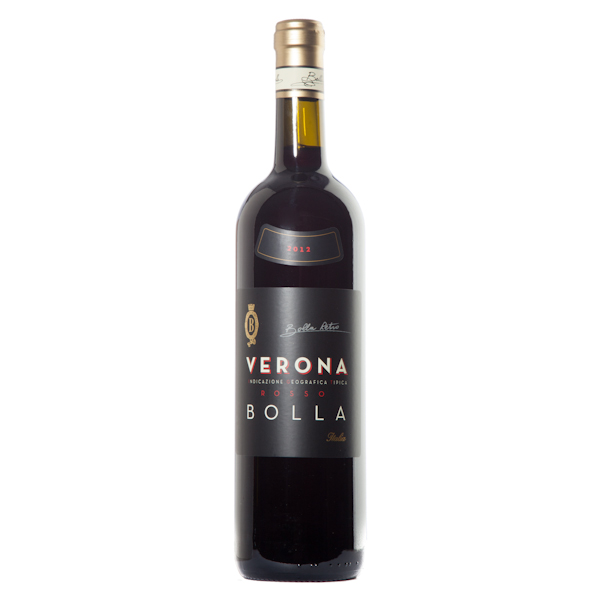 For our first wine let's head to Italy and talk about what a spectacular value this wine is.  The Bolla Verona Rosso was $18 here and is now on sale for $16, but the value itself is in the bottle.  This Rosso is a blend of 25% Corvina, 25% Merlot, 25% Cabernet Sauvignon  and 25% Rondinella.  I'm sure you recognize the Merlot and Cabernet Sauvignon grapes, and Corvina and Rondinella are Italian grape varieties that originate in the Veneto region of Italy, and that region is home to one of its most popular cities, Venice.  This wine has great structure and great flavor with notes of spice, and would pair quite well with any chicken dish, or even just a snack of cheese and crackers.
Speaking of great value.  If I told you I could give you a single vineyard Syrah, (which means the grapes were grown in one precise area), and the Syrah would be deliciously rich with hints of spice, and I could give you all this for under $16, would you believe me?  This wine is living proof.  I've said it before and I'll say it again, Chile offers spectacular value when it comes to wine.  This wine is $15.99 and it is so good, I thought there was a mistake in the pricing.  We're 'creeping' it real with this great value wine.
And now for my wine of the week
Here's the thing about Bordeaux.  For many of them, you have to cellar them for a while.  They are made to last and  made to cellar.  So it's a bit of a treat when you get to enjoy one sooner rather than later.  More and more winemakers are adding more Merlot to the Bordeaux blend, so they are approachable sooner.
I'm usually very suspicious when it comes to $20 Bordeaux, but I have to say I really enjoyed this wine.  I honestly think it is one of the better $20 Bordeaux wines on the market.  This is predominantly Merlot with some Cabernet Sauvignon and Cabernet Franc added to the blend and it's a great wine for all the comfort foods people tend to be making now, stews, beef, roast and steak all pair great with a good Bordeaux.
Well that's it for me this week.  Keep it safe on Halloween
Till next week, Cheers
Darlene