I read a fair bit about wine.  Every year or so I write a wine blog about some of the more interesting things I have read about wine, or some of the 'cutesy' things even I didn't know.  Some things I find very amusing… like fun fact #2172!
And I thought I drank a butt-load of wine.  And other things I have read, I found a little creepy.
In Vietnam, if you are in the know and ask your waiter for a glass of cobra wine. They will serve you rice-wine covered with snake blood that is killed on the spot.
Well, take a guess who won't be ordering cobra wine in Vietnam!
Here's something I found interesting.
This makes me think of a wonderful California wine I tried recently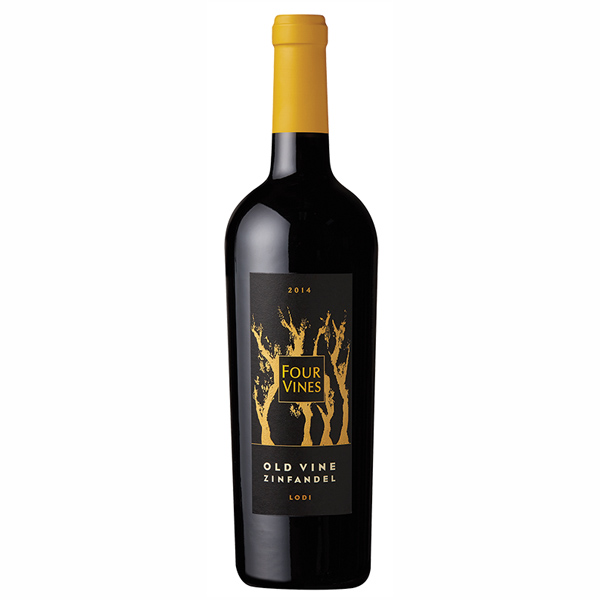 You know I love a good Zinfandel and this Four Vines did not disappoint.  I have had it a couple of times, just to be sure.  It will probably come as no surprise it hails from Lodi California, Lodi is after all Zinfandel Country in California.  What I find unique about Four Vines is that the vines are between 30 and 70 years old, and because they are older, they yield fewer grapes, but the grapes have more intense flavor.  They also pick them during the night, which is being done more and more.  Why?  The sunlight affects the sugar content in wine and picking at night will help avoid any surprises during fermentation.  It also helps with the energy bills.  This fruit forward Zinfandel has notes of black pepper, and you have to try it at your next barbecue.
Now I'm no spring chicken myself, and I'm not much for chocolate, but if wine helps me live longer – Cheers.  Or as they say in Ireland 'Slainte'!  Something interesting I read lately was that in the 1940's grapes were not the main crop in the Napa Valley region of California, it was prunes!  Boy, am I ever glad that changed.  Because we would not be able to have this Napa Valley beauty.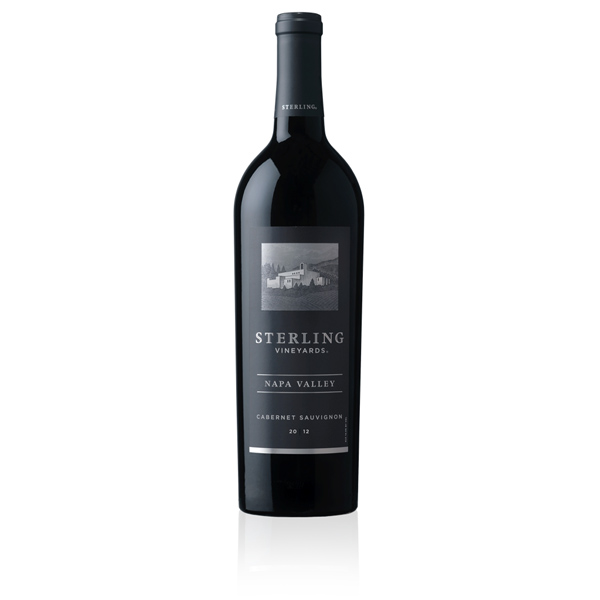 The Sterling Napa Valley Cabernet Sauvignon shines at $34.99 a bottle.  It's rich and seductive and the grapes come from 14 different vineyards in the Napa Valley region, which gives this wine a very interesting complex nature.  Harry Hansen is the winemaker at Sterling, and he does a wonderful job crafting the perfect steak wine.
And last but not least…. Wine does not make you fat!!  Best.  News.  Ever!  While beer can give people the 'beer belly', there are studies that show people who consume one glass of wine a day tend to carry 10 lbs less than people who don't drink at all.
So on that note, let's enjoy my wine of the week..
When people ask me where the best deals are coming from, Chile and Argentina tend to be at the top of the list.  I bought this for the cool label, I will buy it again because it's very good.  It's a blend of mostly Cabernet Sauvignon with Carmenere, Merlot and Cabernet Franc added, to make it a Chilean Bordeaux blend if you will.  Great flavors in this wine and it's a winner this week because of the spectacular $15.79 price tag.  At that price, you can enjoy it any day of the week.
Well, that's it for me this week.  Thanks for reading, and hopefully you'll share some of the fun wine facts with your friends.
Till next week, Cheers
Darlene