There is a lot of truth in the abovce cartoon.  Lets face it, drinking wine is always more fun than exercising!  I am in the process of training for a half marathon, my very first one.  Last year I ran my first 16.2K when I ran the Tely 10 in St. John's, Newfoundland.  I started running, very slowly, 4 years ago, and it's the one exercise I continue to love.  It will never replace my love of wine, but it's up there.  And the best part, there are more and more studies that show drinking wine and exercise are both very good for you.
We all know cardio is good for your heart, said to strengthen the heart and blood vessels and contributes to a healthy blood flow.  It also lowers blood pressure and cholesterol.  I always knew wine was good for the soul.  However, the Mayo Clinic has come forward and said red wine and something in red wine called Resveratrol might be heart healthy.  Wine also contains another antioxidant called Proanthocyanidins that is said to be good for the heart.  ** Please keep in mind, everything in moderation, including wine.
So raise a glass my wine-loving friends, and Cheers to a healthy heart.    Here's a few new wines that got my heart beating faster in the past couple of weeks.
My work colleague, Marc, told me he and his wife have been really enjoying this wine out of Spain, so I decided to try it.  The Liberado Espana has a beautifully colorful label celebrating the movida madrilena, a cultural movement that allowed the Spanish community to express themselves through art, music, food, and more!  It's a blend of Tempranillo and Cabernet Sauvignon and it's on sale right now here in Nova Scotia.  It's delicious and easy to drink, with notes of spice and medium-bodied fruit.  This wine is under $13 right now and is a steal of a deal.  Go grab some, before the price goes up to $15 again.  And it's a good deal at $15.  I love finding tasty wines at great prices that allows you to enjoy a glass of wine on a Tuesday guilt-free!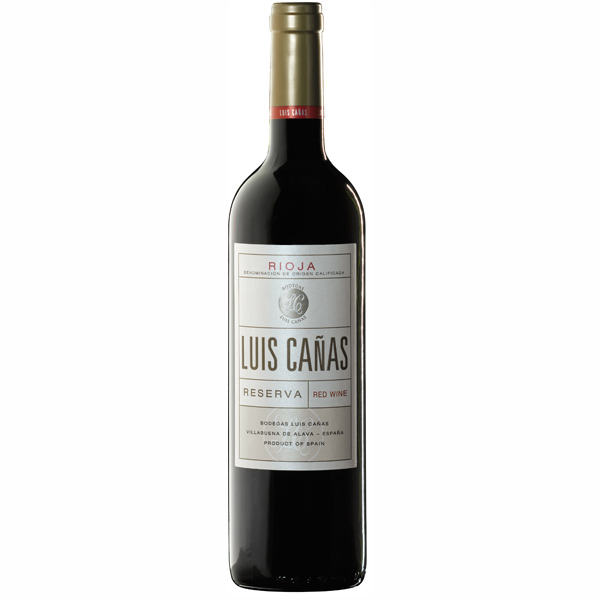 This was a treat when I tried it, because it was a 2012 vintage, and it's a blend of 90% Tempranillo and 10% Graciano.  Graciano is only grown in Spain, in the Rioja region, and is harvested in late October.  The grape is known for its deep red color and the ability to age very well.  This is a treat wine at $33 a bottle, and if you are not a big fan of oak, you may want to stay away from this wine.  Personally I liked the oak and cedar notes, and it's full-bodied and it would made a great pairing with a hearty beef stew.
And now for my wine of the week…
Straight out of Paso Robles California and Secret Cellars comes a new Cabernet Sauvignon that I just loved.  It is 91% Cabernet Sauvignon and 9% Petite Verdot, grown in an area with warm days and cool nights, which is optimum for growing grapes.  Then it is aged very subtly in a combination of French and American oak, and the American oak only accounts for 15%.  This produces a very smooth wine where the fruit shines through and not the oak.  It comes in at around the $26 price mark, which is excellent, and if you're going to treat yourself to a good cut of meat like steak, pair it with an exceptional wine.  I suggest this particular wine.  It's a 10 in my opinion!
I saw this yesterday and it made me chuckle, so I thought I would share it.
Have a great weekend, and till next week, Cheers
Darlene