At the Festival of Wines, I got to meet legendary winemaker, Peter Dennis.  He is such a fun person.  It was an absolute delight to meet him.  Peter is the son of Egerton Dennis, founder of Dennis wines.  Peter took over the family business in 1979 and continues to make quality wine in Australia.
This is one of my favorites, it's a GSM, a blend of Grenache, Syrah and Mourvedre.  At $21 it's a great dry wine and has notes of black pepper. This is an old world style wine, as Grenache is the main grape in Chateauneuf du Pape, and I would recommend you let it breathe.  Mourvedre always brings a level of smoothness to Grenache and Syrah.   When you do let it breathe, what a great compliment your hearty winter stews and dishes.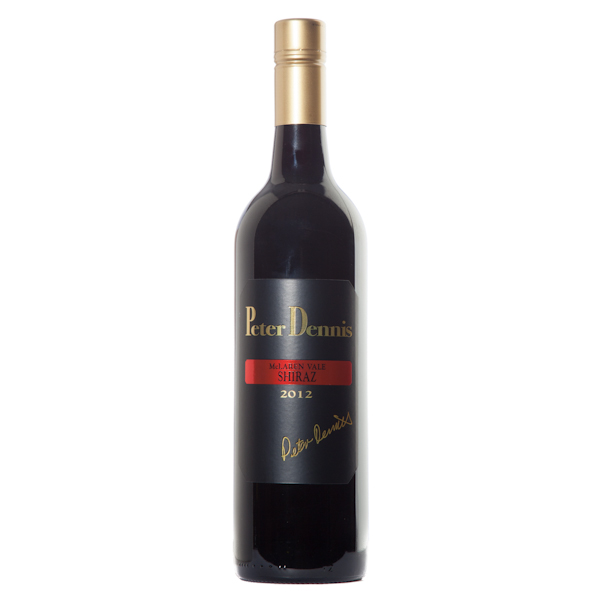 This is the Shiraz that I got Peter Dennis to sign when I met him.  And here's what he said
"Make love often with someone you like".  Words of wisdom from Peter Dennis.  The bottle he signed for me was the 2016 Shiraz, and although I haven't enjoyed it yet, Peter tells me he would like to see me cellar the wine for 3 – 5 years, because it is such a new vintage.  He said I will enjoy notes of plum and blackberries as well as some black pepper.  I told him I loved to barbecue, and probably did it 3 – 4 times per week, and he said this would be perfect with grilled meats.
And now for my wine of the week…
Another Grenache / Syrah blend, this time with Carignan, a grape that originated in Spain.  I've never had an Antu wine before, but Amber from my favorite NSLC store says she enjoys all of them.  So I picked up the Mont Gras Antu Grenache Syrah and Carignan blend.  This is a French style of wine done in the Colchagua region of Chile.  As I stated above with the GSM, I would recommend you decanter this wine or let it breathe for a while.  As I mentioned above, Grenache is the grape used in making Chateauneuf du Pape, and it can be a bit much when you first open it.  But once you let it breathe, it is a wonderfully complex wine that has great structure and a lasting finish.  New World meets Old world, overall a great Chilean wine for under $25.
Saturday is always wine day in my book.  Enjoy the weekend, till next week, Cheers
Darlene