This past Wednesday evening saw a group of friends and myself head out on the town for dinner and a Movie.  The movie was 'A Star Is Born' starring Bradley Cooper and Lady Gaga.  Bradley Cooper not only starred in the movie but directed it as well.  Lady Gaga blew me away.   Not only her singing talent, but that girl can act.  I especially fell in love with Charlie the Dog, who is Bradley Cooper's real life rescue dog, and recently had a twitter hashtag calling for Charlie to win an Oscar for Best Supporting Actor.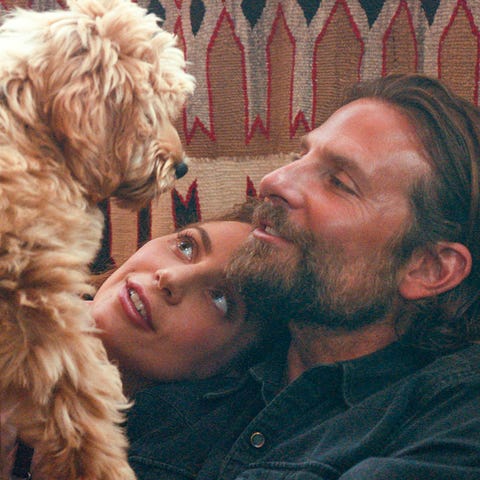 So let's talk about the food and the wine.  We started with appetizers of dried ribs, which is an appetizer I fell in love with while living out in Western Canada.
It seems people either love them or hate them, and I am definitely in the love category.  Hard to pair a wine these, but we sipped on the wine from the bottle we ordered.  Honestly, though, I paired the wine to the meals we ordered, and not the appetizers.
Someone had the honey garlic steak, and it looked delicious, which my friend Sandra confirmed.  Blackened chicken was ordered, which was nice and spicy and I had the lettuce wraps.  So the wine I picked was this Italian beauty…
A beautiful Italian Ripasso from Folonari.  It's medium bodied but packed with flavor, after those Valpolicella grapes are passed over the Amarone must and skins.   This wine features notes of fig, raisins, cherries and toasted oak.  It was a great pairing for the foods that featured the spices, like the blackened chicken and the steak.
I said I was going to take a picture that evening once the wine arrived and forgot.  But here are some of my friends, however we are missing Sharon from this picture.  I am so blessed to have the greatest friends in the world.
Till next week, Cheers
Darlene