At the beginning of every year since I started blogging about wine, I've talked about the upcoming trends we can expect to see  in the wine world.  A couple of years ago, I mentioned wine in cans, and lo and behold found this…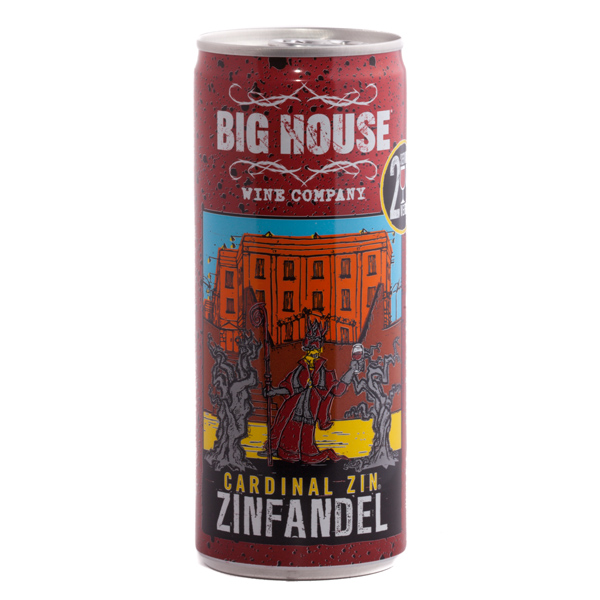 And the experts are saying wine in a can is continuing to grow, seeing a 43% raise in sales.  So let's see what else the experts are saying about the wine world in 2019.
 Italian wines will continue to see explosive growth.
Italy has recently surpassed France as the #1 wine producing region in the world.  They have gone back and forth in the past, however, Italy had a massive frost in 2017 which saw them produce 23% less wine that year.  In 2018 they took the crown again.  Italy is growing because they are producing delicious wines in all price points.  There is something for everyone in the Italian wine section.
I've written about it before and continue to enjoy this Ripasso, which has been given 96 points, and comes in under $20 a bottle.  Because of the quality of wine coming out of Italy and the competitive price, Bordeaux has had to step up their game, which I'm happy to say, they did!
2.  You're going to see an increase in Bordeaux wine.
Although considered a classic, Bordeaux wines can be hefty in price.  While scrolling through the list of Bordeaux wines at our local liquor store, one thing that jumps out are the prices.  $500 – $2000 is very normal to see in the Bordeaux section.  But stiff competition for good wine at decent prices have forced Bordeaux wine producers to come to the table with some competitive prices.
And here's a great example, which my friend Mair shared with me ladt night.  The Chateau Courteillac Red comes from a vineyard 20 minutes away from the famed (and pricey) region of St. Emilion and boasts one of the highest elevated vineyards in the region.  This Bordeaux is Merlot, Cabernet Sauvignon and Cabernet Franc, so easy to drink and is now priced at $15 a bottle.  How's that for a reasonable priced Bordeaux wine.
3.  Nights In, Not Nights Out 
This trend has been growing for years.  People are entertaining at home, hosting their friends.  It's expensive to eat and drink out, so people are opting to buying better quality wine at a fraction of the price you pay for it in a restaurant.  As a Sommelier, I'm also seeing more and more people host wine tastings in their home, as opposed to going out to a tasting.
And my wine of the week this week is a spectacular white wine…
The Domaine Laroche Chablis Saint Martin from Burgundy France is Chardonnay done so well.  It's light and crisp and showcases the extraordinary terroir of Chablis.  Its finesse is marked by excellent acidity and a long aging on the lees.  Lees are leftover yeast particles and add a wonderful texture to both white and sparkling wines.  The longer the aging on these lees, the better the texture.  I loved this wine, I thought it was spectacular and here's another fine example of a reasonably priced Bordeaux wine, coming in under the $30 mark.
While the weather outside can be frightful this time of the year, it doesn't seem to bother me.
Happy New Year, here's to a fabulous wine-drinking 2019
Darlene