Ahhh, the warm days of Summer.  Temperatures are soaring and many people think its time to put away all red wines and just drink whites and rose wines.  But that doesn't have to be the case.  I'm going to share some great red wines that can be served chilled and are perfect for Summer.  Keep in mind the 'room temperature' of red wines was the temperature of the underground wine cellars in Europe, hundreds of years ago, and still to this day.  The room temperature of these cellars is about 15-degrees Celsius, so remember as our temperatures hover around the 30-degree Celsius mark, this is not a good temperature to serve any red wine.  When served too warm the flavors of red wine will be very muted and sappy.  So don't be afraid to introduce your red wine to the refrigerator.  Believe me when I say, this time of the year they'll be great friends.
Gamay is a great red wine and should be served chilled all year round.  Gamay is the grape used in Beaujolais, the region at the very south of Burgundy.  In all other 4 regions of Burgundy, Pinot Noir is the red grape, but in Beaujolais it's Gamay.  Gamay is a light grape with candied fruit flavors and perfect for the patio.  It's also a great wine to go with charcuterie boards, with cheese and cured meats.  This Fougeres Beaujolais is just $17 a bottle and you white wine lovers might really enjoy this wine as well.
Speaking of Pinot Noir, this is another grape that chilling brings out its complex flavors.  I love this Elouan Pinot Noir from Oregon and have featured it at many wine tastings.  It's a gorgeous medium to full-bodied wine with blueberry and spice flavors and this is a wonderful wine to have at your next Summer BBQ.  At $35 a bottle, it's a treat, but so worth it.
With wines like Gamay and Pinot Noir, it is recommended you refrigerate them for 1 hour before serving, especially with the temperatures we've been seeing.  Even with your big bold reds like Cabernet Sauvignon, Merlot and Shiraz, keeping them in the fridge for even 30 minutes will liven them up and bring them to life.  You'll also notice that once the wines are out on the table, in the heat, the flavors will start to change.
And now for my wine of the week…..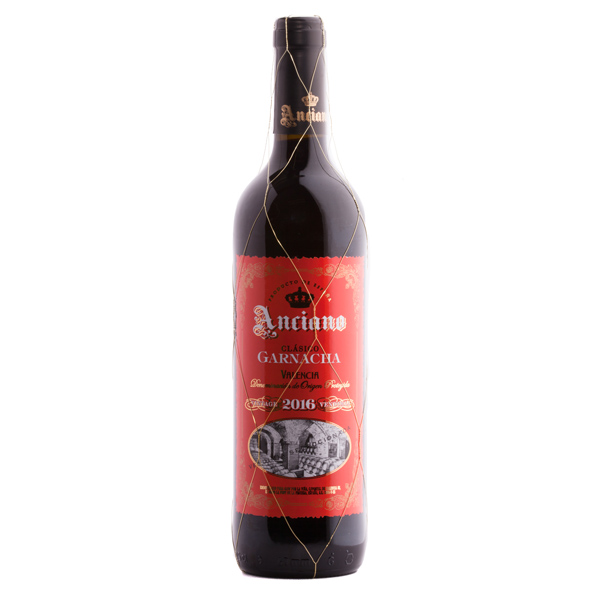 If this bottle looks slightly familiar, it's because its sister wine is a staple in my wine rack.  The aged 7 years Tempranillo from Anciano is one of the best deals in the wine store, and now it has some competition from its sister.
The red label Anciano is made from the Grenache grape, which is another grape that tastes great chilled.  Grenache is a wonderful grape, used in making Chateauneuf du Pape, but you don't need to spend $50 – $200 on a bottle.  You can enjoy this Grenache for just $15 a bottle with this wonderful wine.  It's a diverse grape and extremely food friendly, and an all around great deal.
It's a long weekend here in Nova Scotia, and I know I'm going to enjoy it to the fullest.
Till next week, Cheers
Darlene