The Festival of Wines is coming up the last week of September here in Nova Scotia, and this year I am attending a couple of the events.  I will tell you all about them in future blogs.  People often ask me where the best values are coming from and I have to say South America tops the list each time.  Chile and Argentina are putting out some fantastic wines at great value.  And although they are considered 'New World', they have actually been making wine since the 1500's.
If the 'Nova's' name seems familiar, it's because I have written about the two sister red wines in the past.  They are regular visitors to my wine rack.  This past week I've had the opportunity to try the white Chardonnay.  If you like American Chardonnay, you will like this one.  The oak is a little more prominent, than say in a French  Chardonnay.  The apple and pear flavors are very delightful and it's a great value at $16 a bottle, which is a great price for an organic wine.  Yes, you read that right, it's organic.
Certain regions are known for certain wines, like Tidal Bay coming out of Nova Scotia, or a Cabernet Sauvignon coming out of the Napa Valley in California.  The same could be said for Malbec coming out of Argentina.  Even though Malbec originated in Bordeaux France, it got wiped out in the late 1800's due to disease, and Argentina made it its National Grape.  Altitude, climate and soil all play a role in the tremendous success Argentina has seen with Malbec, and this one from Alamos is no exception.  It's $18 a bottle and grown in the mountainous region of Mendoza.  The winemaker is a knowledgeable female by the name of Lucia Vaieretti.  She was not only born in Argentina, but her parents worked at vineyards, so she has been hanging around vineyards since she was a small child.  This wonderful wine has rich plum flavors and hints of cocoa that helps make it another fantastic value out of Argentina.
And now for my wine of the week…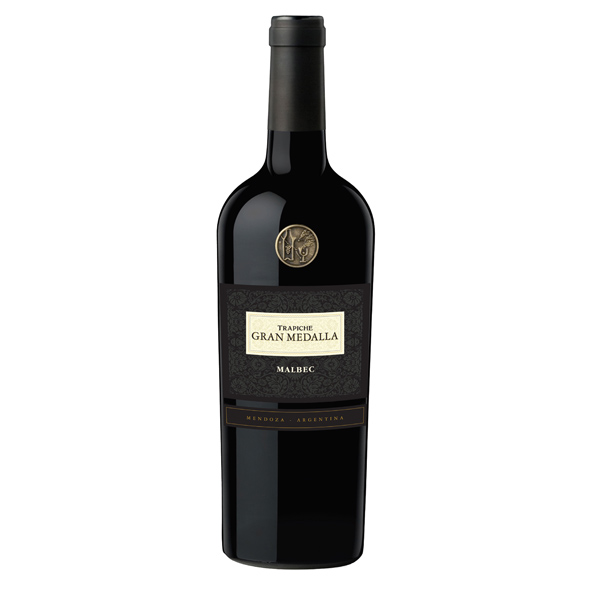 If this wine bottle looks slightly familiar, its because its sister wine was my wine of the week last week.
Although the Black Label is slightly more expensive, at $28 a bottle, it is still an amazing value.  Argentina is also famous for its 'Flying Winemakers', winemakers from other other countries like France and the United States, coming to help produce an excellent product.  The Black Label wine started for me when I gave it to a friend for his 50th birthday, and he raved about it.  I don't usually give wine for gifts unless I've tried the wine first, but I fell in love with the label and I knew I would get a great wine out of Argentina for that price.  When he raved about it, I went out and bought one myself, and have had it several times since.  Fantastic full-bodied wine with lots happening on the palate.  This is a big wine that would really compliment hearty meat dishes.  If you try it, let me know what you think in the comments.
One day, with the advancement of technology, they may happen.  I think that's how they can improve on Alexa, get her to fetch wine!
Till next week, Cheers
Darlene