At the beginning of every year since I started writing wine blogs, I do a blog on upcoming trends in the wine industry. You can read my January 2020 wine blog here. This past January I predicted Italian wines would continue to do well, Rose Prosecco was coming, and we could see a price increase in European wines. Never in a million years would I have predicted a global pandemic that saw wine tastings and social events come to a complete halt, and the sale of wine surpass those at Christmas time.
We have witnessed the obliteration of public wine tastings and on-premise wine drinking of any kind. Wine industry experts expect this at-home wine drinking to continue. Even as the world starts to open up, people are still hesitant to eat out, and heaven knows when the next public wine tasting will be. Even as we start to open up, older adults especially are continuing their attention to catching an infection, and continuing to dine at home. Experts are saying the retail sale of wine will continue to be strong for a while yet.
Next to toilet paper and hand sanitizer, the best selling product across Canada during the Coronavirus pandemic, was booze. There has been an unprecedented demand, and the industry has adjusted, with curbside pick-up and home delivery on the rise. Where as companies have seen lost sales from cancelled events, the retail sector has done just fine. Here in Nova Scotia, on the Eastern Coast of Canada, the NSLC reported the sale of alcohol increased by 14.4% in March alone, and we were only in lockdown for 2 weeks that month.
Ok, let's talk some wine.
Another wonderful Italian Pinot Grigio, this time from the mountainous northern region of Italy. Given a 'Best Buy' designation from Wine Enthusiast and the #1 Italian wine sold in America, you can't go wrong this crisp Pinot Grigio with its gorgeous citrus and green apple flavors. Here in Nova Scotia, it's just $14.95 a bottle.
And now for my wine of the week…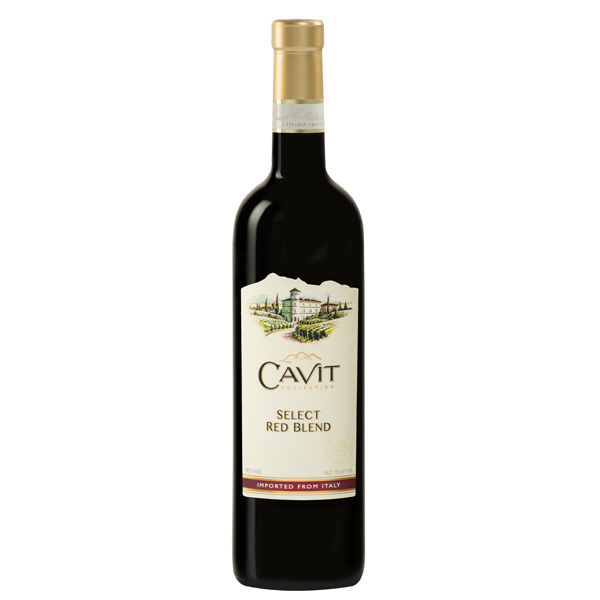 It's the sister wine to the Pinot Grigio, Cavit Red Blend. Another award winner, and a 92 Point Wine that is under $15, because this wine is also $14.95 a bottle. It's a very interesting blend of 40% Teroldego, 35% Merlot, 20% Cabernet Sauvignon, 5% Syrah. Teroldego is a deeply colored red wine grape variety grown mostly in the Trentino wine region of northern Italy where it is the main dark-skinned variety. Combined with the traditional grape varieties of Cabernet Sauvignon, Merlot and Syrah, this is a winner.
That's it for me for this week, till next week Cheers
Darlene