As my regular readers know, most Saturday mornings I sit with a great cup of coffee and write a wine blog. Since the pandemic started, I've started introducing some of my favorite recipes. Although I've always loved to cook, I really haven't introduced recipes and my attempts at new recipes until recently. I'm getting lots of positive feedback, and I really appreciate all the comments. I mean what goes better with food than wine, except for great friends. I don't know if you guessed it from the title this week, but we are talking spice this week, because my brand new adventure in cooking was making my first homemade salsa.
My first attempt, even though I felt I used less jalapeno, still had some kick to it. It was awesome on nachos. The chips and cheese tend to curb some of the spiciness. I loved it, and will be regularly making it because it was so easy!
I always thought you had to chop up your tomatoes. No!! This recipe calls for canned diced tomatoes. I used the ones with garlic and olive oil. And for my first attempt, I used 1/2 a tin.
Here's what I did:
1/2 a Jalapeno, with most of the seeds taken out. (that's where all the heat is)
1/2 teaspoon of minced garlic
1/4 cup of cilantro
The juice of 1/2 a lime
1/4 teaspoon salt (& I added some pepper)
Tip of a teaspoon of sugar. (This is optional)
I put it in my mini-food processor. I use mine so much I keep it on the counter at all times.
A few pulses, and fresh salsa, with no preservatives, will last for a week in a sealed container. It took 5 minutes.
Some people in the food and wine beverage industry think the best thing to go with spicy food would be a nice cold beer. you're not wrong, but for my wine loving friends, I love wine with spicy food. We're going to talk about some spicy food, and we're going to talk to some wine.
One of my favourite wines to have is one of the many unique Tidal Bay wines offered by wineries here in Nova Scotia. Tidal Bay is an appellation blend Created by the wineries in Nova Scotia, as well as the Wine Association of Nova Scotia. Initially released in 2012, these wineries have to make a title page from 100% Nova Scotia growing grapes in a strict if standards that make for some beautifully made wine. I don't have a favorite, but I will tell you, I've never had a bad one.
My spicy wings, which I do in my air fryer, the sauce is simple. 1 part Frank's Hot Sauce, 1/2 part maple syrup and 1/4 cup BBQ sauce. Delicious
I think my all-time favourite wine to have with spicy food is an icy cold Riesling. I don't like full on sweet Riesling, but I do like a tinge of sweetness in my Riesling to take the edge off that spicy food.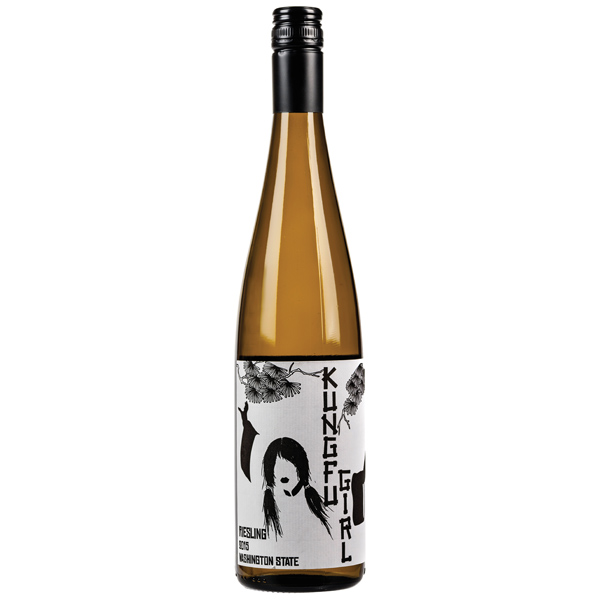 I love this Kung Fu Girl Riesling from Washington State in the U.S.A. This is a dry Riesling with just a hint of sweetness. The wine was inspired by the winemaker enjoying Chinese food one evening, watching a movie. So he created Kung Fu Girl, and as he puts it 'it's been kicking ass ever since'. And it's priced under $20 a bottle. Win-Win!
And now my Wine of the Week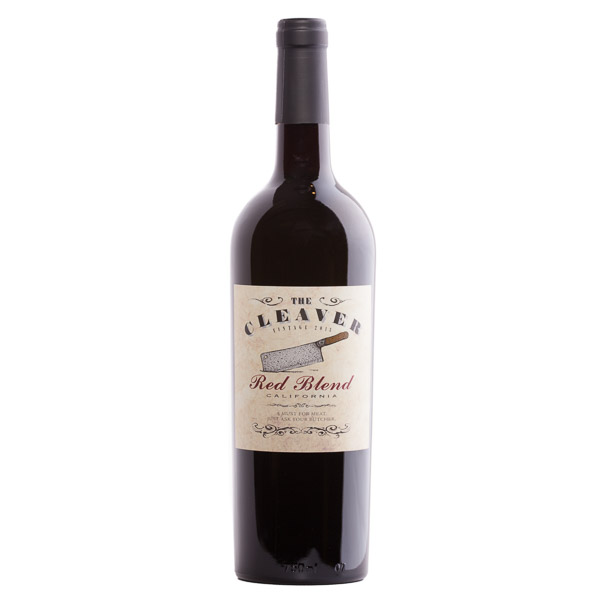 I can drink red with spicy food, and my favorite red grape to do that is Zinfandel. The Cleaver blend is 74% Zinfandel, 15% Syrah & 11% Petite Sirah. This is a super interesting red blend that not only goes with spicy food, you should try it with anything on the BBQ. The label says 'It's a Must for Meat'. It's a $30 bottle of wine and worth every sip.
Well that's it for me for this week. Till next week, Cheers
Darlene