This past weekend, my friend Angie (she took the above picture) hosted a French dinner party. Everything from the food, to our outfits, to the wine, were all French themed. She even provided us all with little French moustaches. And when we peeled them off, it took off any trace of a moustache we did have, LOL! Women going through menopause will get that joke!
We had some great food, a few great laughs, and some great French wine. We started the evening with a 'welcome' wine of a French rose, called Arrogant Frog. My friend Angie is seen holding the bottle of wine.
There is an Arrogant Frog Sparkling rose, but that's not the one we had, we enjoyed the dry Rose. It was crisp, light and delicious. The winemaker, Jean-Claude Mas is a 4th generation winemaker, who started assisting his father and grandfather in the vineyard when he was 3 years old. Our local NSLC also carries a Chardonnay Viognier white blend and a Cabernet Merlot red blend. I'll have to try them. Made with the Syrah grape, this was a wonderful wine that we enjoyed with a delicious appetizer of spinach and artichoke dip on a baguette, made by Arla.
Our first course was a salad, which I made, and it had a base of spinach and arugula. I then added beets, mandarin oranges, bacon (of course), almonds, and grated parmesan cheese. I made my salad dressing with olive oil, balsamic vinegar, mustard, garlic, pepper, soy sauce and some brown sugar. With that course we enjoyed this French sparkling beauty.
The Cremant De Bourgogne hails from the Maconnais region of Burgundy, Franch and Cremant is made in the exact say way as Champagne, what is commonly known as the traditional method. You know that you cannot call a Sparkling wine Champagne, unless it comes from the Champagne region of France and follows a whole list of strict guidelines. This was wonderful, made from Chardonnay grapes, and a steal of a deal at just $25. It was dry, and elegant with a lovely mousse (the foam and bubbles after a sparkling wine has been poured is called the mousse.) This is another great example of a sparkling wine that is made identical to Champagne, but is so much more affordable.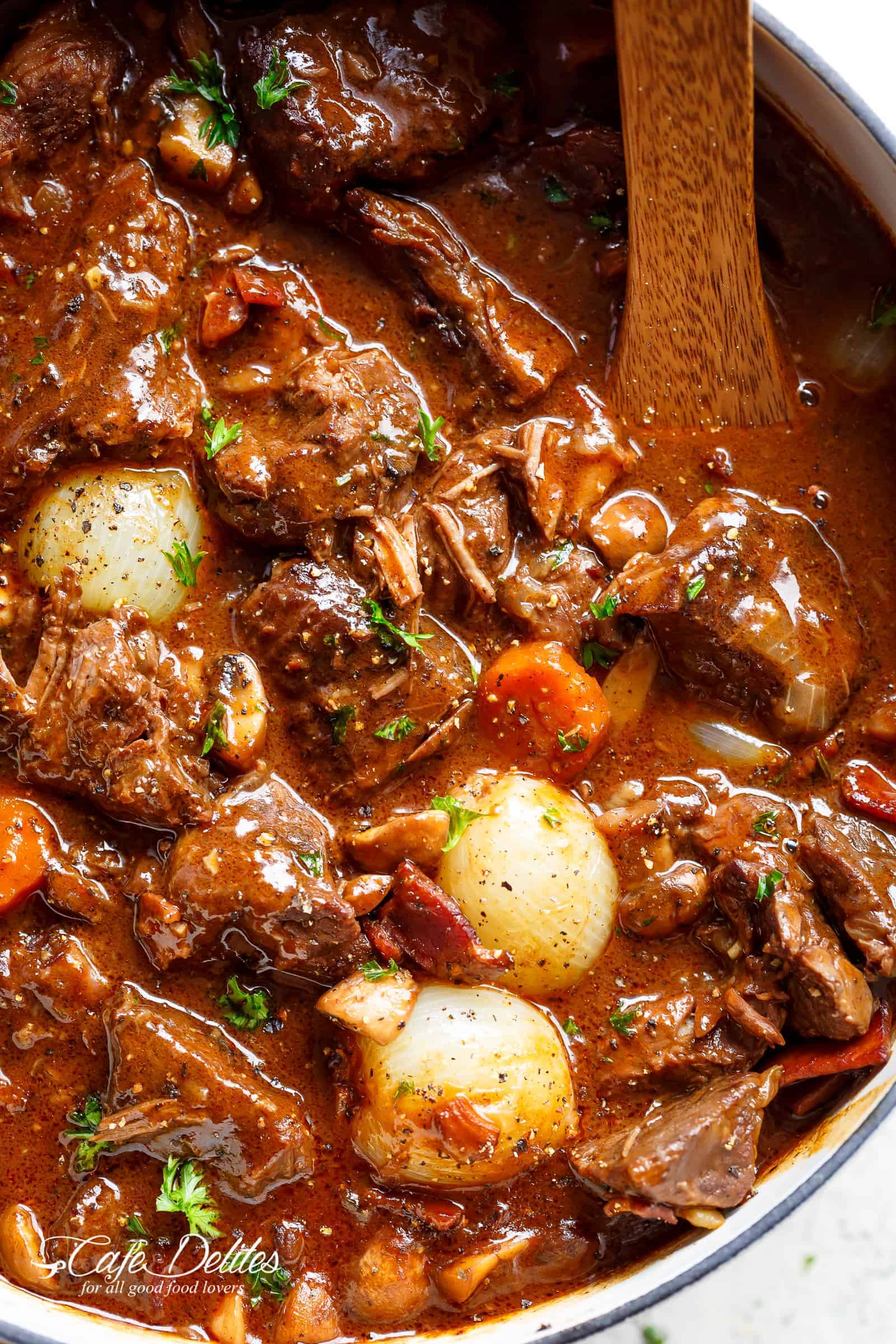 Would you believe I did not get a picture of the main course. I'm so sad, because our friend Elaine made an amazing Beef Bourguignon. It was so delicious, and we paired it with mashed potatoes and French green beans. We served a variety of wines, both white and red, with the main course. We drank Pinot Noir, a GSM (Grenache, Syrah & Merlot) as well as Chardonnay and Pinot Grigio.
Dave, pictured above, made a wonderful french fluffy dessert with a custard and a homemade caramel sauce. It was a divine evening of food, wine and fun, but I can't wait to tell you about the my Wine of the Week!
After last weekend, every single one of us will have this wine as a staple in our wine racks. Meet my new favorite white wine. This wine was recently written up in the Wall Street Journal for being a spectacular wine at a great price. This wine is just $14.49 a bottle here in Nova Scotia, and is a 4 grape blend. Bourboulenc, Grenache blanc, Ugni blanc & Vermentino, which are harvested at optimum maturity, which is the key to a flavorful full-bodied white wine. Gorgeous fruity flavors of apples and citrus with some tropical notes, this wine blew me away. I just loved it.
Well that's it for me today. Thank you for coming along on my food & wine journey. I love it when people share their wine and food stories with me as well.
Till next weekend, Cheers
Darlene