Join your hosts, Richard Arnold of Atlantic Tours & Travel and Sommelier Darlene Myers for your Taste of Bordeaux cruise adventure.
*Book before December 30, 2020 and receive Complementary Onboard Gratuities, an Early Booking Savings, in addition to "Travel Waiver Plus Protection" valued at $175 per person , there are free gratuities right now and an early booking bonus. Total combined Savings of almost $800 per person*
I'm taking a trip to Bordeaux, France in 2022, would you like to come with me? In a previous blog, I had mentioned I have partnered with Atlantic Tours and AMA Waterways for a River Cruise through the spectacular region of Bordeaux in April of 2022. I had met one of the owners of Atlantic Tours at a wine tasting in 2019 and we became friends. He came up with the wonderful idea of working together on some wine trips. YAY! Who doesn't love a good wine trip. And after 2020, we all need something to look forward to.
We are still hoping to do a wine trip to the Niagara region of Ontario in June of 2021, but we will have to see how things are with the global pandemic. I am still hoping this wine tour goes ahead, because it would be spectacular. Check out the details here.
And here's a snap shot of where we are staying at Niagara Falls. I mean, you know you want to come with us!! We are doing a stop in Old Quebec City, we are doing a tasting at Caves Du Chateau Montmagny Winery, and the 1000 Islands Dinner Cruise, all part of this trip. Wineries we will be visiting include Wayne Gretzky's & Trius, just to name two. Fingers crossed it's a go.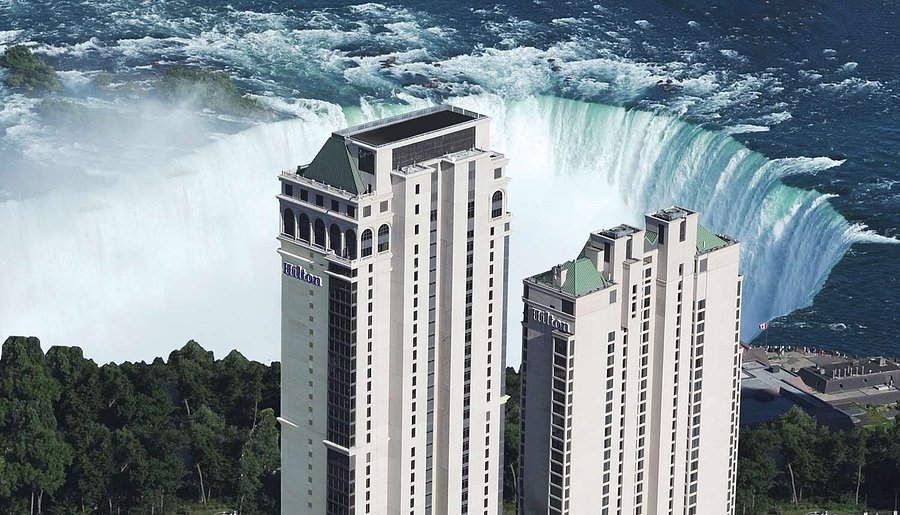 But back to Bordeaux, we are having a sip and sail Webinar. It's free to register and you can register here. You'll find out about River Cruising, which I have never done before. You'll also find out about this particular River Cruise to Bordeaux. And we will probably enjoy a sip of wine in the process. What have you got to lose? It's a free webinar, it will be informative and fun, and we'll drink some wine, all at the same time.
Let's talk some wine!!
I tried this wine a few weeks back, but never got a chance to include it in a previous blog. I really want to, because it's not often you can find enjoyable wines under $11. The La Baldoria Sangiovese from Puglia, known as the bread basket of Italy, also known for its Olive Oil, is 100% Sangiovese grapes and a great match for anything tomato sauce. Whether its pizza or pasta, if you are serving up some Italian food that features a tomato sauce, this wine is definitely worth trying.
Speaking of bread…
I grew up in Newfoundland, and my Mom made the best homemade bread in the world. We always had homemade bread, and being kids, thought store bought bread was a treat. Years after moving away, one of my biggest regrets was not learning how to make homemade bread from my Mom. So, there's nothing like a pandemic to change all that. I started making bread, and consulting with my Mom over the phone. The first couple of loaves were a little crumbly, but bit by bit, I'm happy with the results. There really is nothing like the taste of homemade bread
If I get home for Christmas though, I will take a lesson from the master! She will be 86 years old in January and doesn't make bread anymore. But she does buy it from a wonderful local bakery. Yes, that's my bread with a batch of beef barley soup I made in the slow cooker for the first time. That recipe is here. Cost efficient delicious soup, perfect for the cooler weather.
Now for my wine of the week…
I was watching the election results from the U.S. with some friends Tuesday evening, and we opened this wine. I have had the Smoking Loon Zinfandel, and I love it, but tried the Cabernet Sauvignon for the first time. We really enjoyed it. Usually it's $17 a bottle, but right now it's $15 a bottle, and as my friend Maggie said "This is really good wine". And that's what most people like in a wine. A really good wine at a really affordable price. That's what makes me happy.
Here in Nova Scotia, we just carry the two reds, but for my white wine loving readers, they do make several white wines as well. Including a Pinot Grigio, a Sauvignon Blanc and an unoaked Chardonnay. The company slogan is 'Why fly when you can soar'! These wines are based out of California, and if I had access to more of them, I would try them all.
Well that's it for this week. Till next week, Cheers
Darlene