I find it hard to believe we are saying good-bye to another year tonight and welcoming in 2017.  I swear, the older I get, the faster 12 months seems to fly by.  2016 was a very interesting year.  The  United States voted in a new President, which was a surprise to many of us, and we lost many beloved entertainers way too soon.  And although 2016 was challenging after losing so many talented people, especially great musicians,  it was a great year for wine.   At least it was for me, and I tried some fantastic new wines in a wide price range.
This is my favorite 'deal' that I found in 2016 and I enjoyed a bottle last night.  The Farmers of Wine from Italy is a steal at just $15.99 a bottle.  The 3 farmers that contributes to the wine are 66, 75 and 86 years old, and each have been growing grapes for many years.  The vines that the grapes were grown on ranges from 30 years old up to 100 years old.  The story of the wine is found in their  hands, and was conceived to celebrate a lifetime of hard word that these farmers from Puglia have contributed to the wine world.  It is a blend of mostly Primitivo (a.k.a. Zinfandel) and Negromara.  And it has become a staple in my wine rack.
My favorite Rose wine from the past year was a local find, the Lightfoot & Wolfville from right here in Nova Scotia.  It has a slight hint of effervescence, and a light fruity palate.  This lovely wine is a blend of  Pinot Meunier, Geisenheim and L'Acadie and the vineyard is fairly new, being established in 2009.  I also had the opportunity to try their Chardonnay and it is world class.  I love everything about this wine from the pretty label to the wine inside the bottle.
My favorite dessert wine this year is a sweetheart…. and I mean that literally.  It is the 2000 Chateau Coutet AOC Sauternes and it was a piece of heaven in my mouth.  Hailing from the Graves region of Bordeaux France, this wine exudes everything great about noble rot, which is what is needed to make this delicious sweet wine and bring out the rich flavors of marmalade and vanilla.  It's a fantastic dessert wine and definitely worth the treat of $65.99!
My favorite white wine of the year was from Canada as well, and hails from the Prince Edward County region of Ontario.  The Norman Hardie unfiltered Chardonnay from the year 2014 was done in Burgundian style and it was done to perfection.  When I say Burgundian style I mean the oak doesn't overpower the wine, as can sometimes be the case with Chardonnay.  It is aged in French oak, which brings subtle nuances of oak and although it was unfiltered, there was no sediment in the wine.  The wine taster however, referred to it as being 'alive'.  I thought that was a very neat way to describe a wine.
I had a tough time picking my favorite red….  I had tried some really good ones on for the past year.  Here are the runners up!
The Primus Blend from Chile is spectacular and made from 4 different grape varieties, Cabernet Sauvignon, Carmenere, Syrah and Merlot.  It represents the quality of wine that is coming from Chile.  The grapes are hand-picked and then done in a Bordeaux style, or a 'Meritage' style, as it is referred to in New World Wines.  It is $24.99 and a great deal for the money.
This South Bay Merlot from Huff Winery in Ontario also made the list.  I fell in love with the 2013 Merlot and I'm going to quote my wine blog from when I first tasted it.
"I loved this wine, I loved the mouthfeel and I loved the generous palate.  I loved the spicy notes on this wine. The winemaker at Huff Estates is from the Burgundy region of France, his name is Frederic Picard and he is making fabulous wine.    To quote their website, they call it a 'Merlot Concerto'.   I would have to agree!"
And my wine of the year…… (drum-roll please….)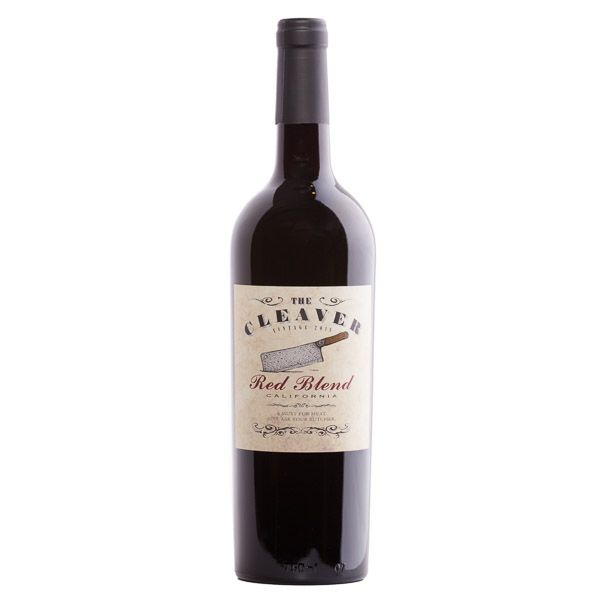 The Renwood Zinfandel from California is my go-to Zinfandel wine.  It is made from the same people who bring us The Cleaver Red Blend and it is Zinfandel done at its finest.  Abundant fruit and notes of black pepper and smoke, it's hard to believe they started to produce wine in 1993, which makes them fairly young in the wine world.  If at any time, you are grilling BBQ ribs, this is your wine.  It goes great with anything on the grill, as well chicken and turkey, and delicious drinking all on its own, but BBQ ribs is definitely where this wine would shine the brightest.
I would like to take this opportunity to say thank you and a Happy New Year to all the readers of my blog.  We live in busy times and I really appreciate each and everyone of you taking the time when you can to read my thoughts on wine.  Play it safe tonight and if like me you're going to enjoy a glass of wine or two,please don't drink and drive!
The very best to you in 2017!
Darlene