Nothing says Summer quite like the Canada Day holiday here in Canada and the 4th of July for our neighbours in the U.S. And as many parts of Canada and the U.S. are experiencing extremely high temperatures, there is a wine for that.
When I think the hot days of Summer, I think Rose. And I can't remember if I discovered this particular one last Summer or the Summer before.
One of the great things about Rose wine, other than the taste, is that it doesn't have to break the bank. This beautiful fresh Arrogant Frog Rose is just $15.99 a bottle here. From France, this Rose is made from the Syrah grape (think Shiraz), but of course limited contact with the skins. Harvested at night to avoid increased sugar levels, this wonderful wine is perfect for the patio or that Summer picnic.
Between wild weather throughout much of Canada this Spring, (it snowed in Halifax May 13th) and Covid-19, people are ready to get out and enjoy Summer. Safely of course!
I'm also going to share a couple of beverages I love in the Summer that isn't wine.
Locally made in Nova Scotia, I love these refreshing Vodka soda coolers. Fun to drink with no added sugar, these are not the sweet coolers of past years. The top one is made by local brewer Nine Locks and is the delicious Pomegranate and the bottom one is the Blue Lobster Lemon Lime by the Nova Scotia Spirit Company. Fabulous delicious drinks for Summer, that are only about 5% or 6% alcohol content, so you can have more than 1.
Back to the wine
Last year on my Canada Day blog I wrote about a great Canadian red wine from the See Ya Later Ranch. Check it out here.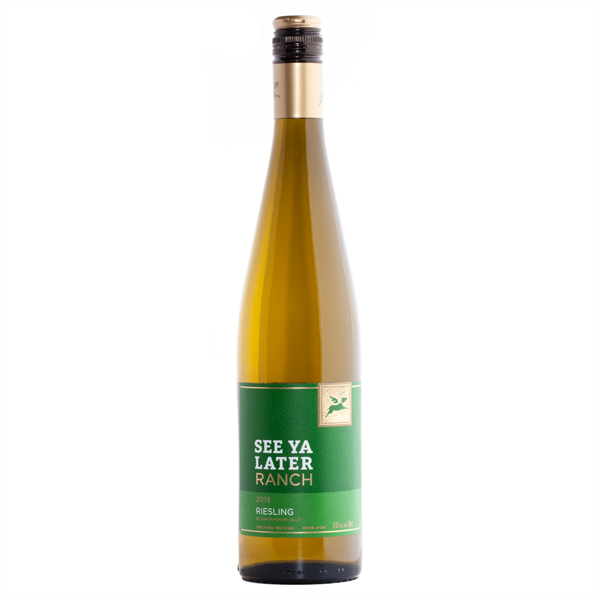 This year I want to tell you about the Riesling from that same vineyard. Located in the Okanagan Valley in beautiful British Columbia, the See Ya Later Ranch gets its name from how the owner, Major Hugh Fraser, signed off on all his letters. He didn't want to say Good-bye, so he said 'See Ya Later'. And a vineyard was born. The Riesling is a great wine for under $20 and is light and refreshing. Another great wine for sipping on the patio or served with your favorite meal. Riesling is actually one of my favorite white wines to pair with food. I love it.
And now for my wine of the week…..
I love an interesting label on a wine bottle, and since I'm very adventurous when it comes to trying new wine, I will admit I'm a bit of a sucker for a great label. I am in Newfoundland. My father is not well and I'm on Day 11 of self-isolating, before I help get my Mom ready to go into a home, and hopefully see my Dad come out of the hospital. So while I'm in Newfoundland, I sent my brother-in-law to the liquor store for me and ask him to get me a Pinot Noir. I loved what he bought home. The great news is you can also get this wine at the NSLC in Nova Scotia, but I had never tried it before. Another great wine from British Columbia, it's vibrant and delicious and went great with the chicken kabobs I did that evening on the BBQ. A decent price as well, coming in at around the $26 mark.
That's it for me for this week. Stay cool. This past weekend in Newfoundland it was in the mid-30's and that's very unusual temperatures for June. Enjoy the weekend everyone.
Darlene