This past week, I celebrated my birthday! Some friends came down and surprised me, and we drank some wine…. Actually we drank a lot of wine! LOL One of the bottles I opened was a special gift given to me by a good friend for Christmas in 2013. He passed away suddenly three years ago and I've been waiting for a special occasion to open this bottle. Since this was my first birthday since my dad passed away, and I was hoping he and Ron were having a cold beer somewhere, I decided to open and enjoy the special bottle of wine with a couple of special friends.
The wine I opened was a 2006 Étude Cabernet Sauvignon from California. As you can see, every time he gave me a bottle of wine, he signed the bottle. I've done some research on this particular bottle of wine, and found some interesting information. Etude was started in 1982 by Tony Soter, and although he was never formally trained as a winemaker, he was sole winemaker until he sold in 2000. Although Tony stayed on for an additional 7 years in a consultant role, Jon Priest became the winemaker at Étude, and he is making widely-acclaimed wine. He says, in 2006, ideal weather conditions and low yield made for a great well structured Cabernet Sauvignon. It was very good but it comes with a heft price tag of $90.

Another bottle we opened birthday night was this wine, I had never tried before. Both ladies who came to visit for my birthday like really full-bodied heavy wines. And I'll be honest, I really thought this wine was going to deliver that. Syrah (Shiraz) is a thick-skinned grape which normally is very dark in color, and heavy. However, this blend of Syrah, Grenache, Carignan and Mourvedre was medium-bodied, light and fruity. After some research I found they used carbonic maceration as a way to ferment the grapes. This is the same process they use for Beaujolais, which means it releases very little tannins and gives wine a very fruity, light feel. It was very tasty and it's on sale right now, less than $17. But if you're looking for a light, easy to drink wine, this is the wine for you. It's a great wine for charcuterie boards and even pork tenderloin.
And now for my wine of the week…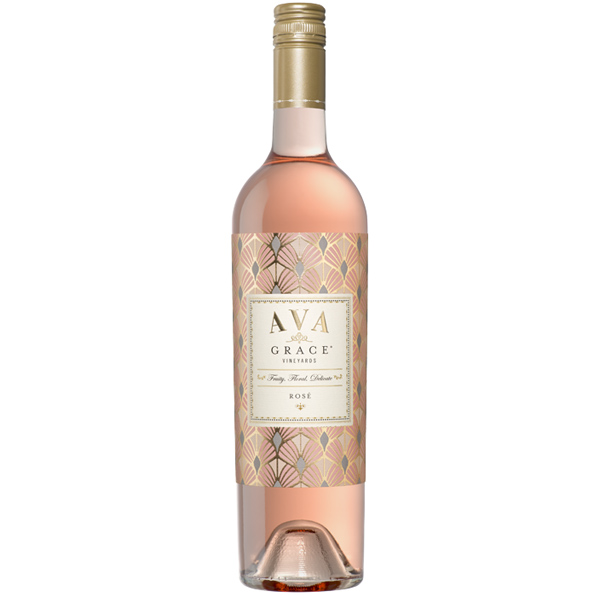 Last week, my wine of the week was the Ava Grace Merlot, a wine I discovered while being in Newfoundland. This week, I discovered its sister wine, and it hails from California, but is sold right here in Nova Scotia. This Rose wine was given 93 Points in the Ultimate Wine Challenge and it's less than $20 a bottle. It's fresh, crisp and delicate with beautiful apricot flavors the wine and has a wonderful palate.
That's it for me for this week. Thanks for reading. Till next week, Cheers
Darlene