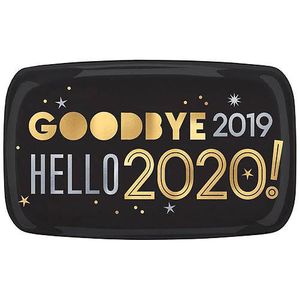 Today is the last day of 2019 and the last day of another decade.  For the most part, I do a wine blog most Saturday's.  Out of the 48 – 50 wine blogs I do every year, each week I feature a new 'Wine of the Week'!  This is the time of the year when I look back at my choices and choose 10 of my best new finds for the year.  Here's that list, I hope you enjoy.  There's something for everyone on the list, in all price points.
10.  Botter Primitivo – $14.99
Anyone that knows me knows I love finding a great value wine.  And this one definitely makes the list.  Botter Primitivo is not only a great value under $15, it is also organic.  This medium-bodied wine has flavors of plums, cherry and spicy tobacco notes.  A winner and a great wine for pasta and/or ribs.
9.  Castano GSM – $19
This wine hails from Spain and is a blend of Garnacha, (Grenache), Syrah and Mourvedre.  More on the full-bodied side, I love this rich wine and another wonderful value at just $19 a bottle.  GSM's, as they are called, will usually make any Top 10 list I do, as this is a classic blend that goes so well together.  This wine has enough body to pair with steak.
8.  Moma White – $17.99
I had a year filled with wine tastings.  And this one accompanied me to many wine tastings because it was loved by every one who tried it.  Moma white blend is a combination of Trebbiano, Chardonnay and Sauvignon Blanc.  Chardonnay and Trebbiano give this wine body while the Sauvignon Blanc gives it some acidity.  Probably one of the food-friendliest wines on the shelf.  And it's under $20 a bottle.
7.  Chateau Cantenac Saint Emillion – $36
I love wines from the Right Bank of Bordeaux, where the wines tend to be Merlot heavy, and this Chateau Cantenac did not disappoint.  I got to enjoy the 2013 vintage, and it was silky and smooth and an absolute delight.  This wine is a Grand Cru, which means it's a superior designation.  Very much worth the $36 price tag, and I recommend we all treat ourselves at least once this year.
6.  Hola Brut Cava – $21.99
I can't have a top 10 list without including a good sparkling wine.  I know I'm always talking about what great value Spanish Cava is, made traditionally like Champagne, but so much easier on the wallet.  This Hola Sparkling Cava from Spain was one of my favorites from the Fall 2019 wine show.  In Spain, Hola is how people greet each other, and that was the premise behind the wine.  Trust me when I tell you, it's a great way to greet your guests this holiday season or anytime of the year!
5.  Luna di Luna Merlot Primitivo – $17.99
Not only did I love the red bottle, I loved the wine that came in the bottle.  The Luna di Luna Merlot Primitivo blend from Italy was awesome.   I really hope the NSLC brings it back, it was a winner in my mind.  From the "heel of the boot" in Italy, the Salento region of Puglia really makes some great wines.  Full-bodied and rich, I loved this wine with pasta and it was under $18 a bottle.
4.  Bread & Butter Chardonnay – $22.69
This was my favorite white wine that I had tried at both tastings of the Festival of Wines show in September.  The Bread and Butter Chardonnay from the United States is not overly oaky like some Chardonnay wines that come out of the U.S.  This is very smooth with hints of vanilla bean and tropical fruit.  Food friendly that will pair with everything from lobster to chicken to pork.  Honorable mention goes to its sister wine, the Bread and Butter Pinot Noir.
3.  Felix & Lucie Cabernet Sauvignon & Syrah – $15.99
Value wise, this may have won my wine of the year.  It was a toss up.  This blend of Cabernet Sauvignon and Syrah from France, made my top wine out of the Festival of Wines.  I chose this wine because of the combination of great taste and great price point.  I bought a full case of it.  It's full-bodied with spicy notes and great fruit.  A fabulous wine and you can't beat the price.
2. Rose D'Anjou Gamay
Rose wine are for so much more than just Summer, it's a great way to bring in the New Year.  This Gamay grape based rose wine was given anywhere from 92 Points to 95 Points by wine critics.  It's that good.  And it's only $16.99 per bottle.  I'm sad I didn't buy more.  Crisp and refreshing, I really hope they bring it back here.  Fingers crossed for Rose wine season 2020, that this is among the list.
 Argyle Pinot Noir – $55
If you're going to treat yourself, try this wine.  Argyle Pinot Noir is one of the best Pinot Noir Wines I have tried in a long time.  From Oregon, only 25% of this wine gets aged in new French oak, which means the oak does not over-power the wine, but adds subtlety and nuances to make the wine even more smooth.  The winery says it hangs it hat on the silky texture of their wine, and I have to agree with them.  The Reserve Pinot 2013 vintage is what I enjoyed, and when I took it to a wine tasting in early December, everyone seemed to agree, this wine was the winner!
I hope 2019 was a good year and I hope 2020 will be even better.  Here's to another great decade of drinking wine.
Darlene